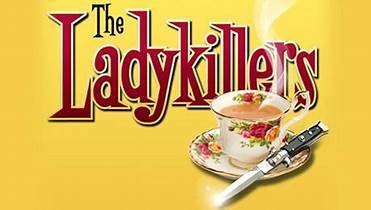 Tony Giddings will direct our Spring Production – The Ladykillers. A gang of desperate criminals arrive at a the house of a little old lady under the guise of classical musicians and proceed to pull off a daring robbery. But when their landlady finds out the truth about their criminal act there is only one thing they can do ! But silencing a little old lady proves harder than they think !
Production Dates will be Wednesday 8th to Saturday 11th May
Constable MacDonald – genial copper, who deals with Mrs Wilberforce's fanciful concerns.
Mrs Wilberforce – a model of genteel propriety.
Professor Marcus – self-professed criminal mastermind, desperately keeping disaster at bay, beguiling the old lady and finding ever more outrageous solutions to the complications she innocently presents.
Major Courtney – a con man who is all politeness, but has a secret penchant for ladies clothes.
Louis Harvey – is a brooding, exotic Romanian with a liking for blades of the knife variety.
One-Round – is a heavy ex-boxer, not given to quick thinking.
Harry Robinson – is riddled with nerves, and is given to obsessive polishing of the furniture.
Auditions will be on Friday 1st February and Monday 4th
February at Tesco Community Room