Steel Magnolias by Robert Harling
Wednesday 9th to Saturday 11th October 1999
The Arc Theatre, Trowbridge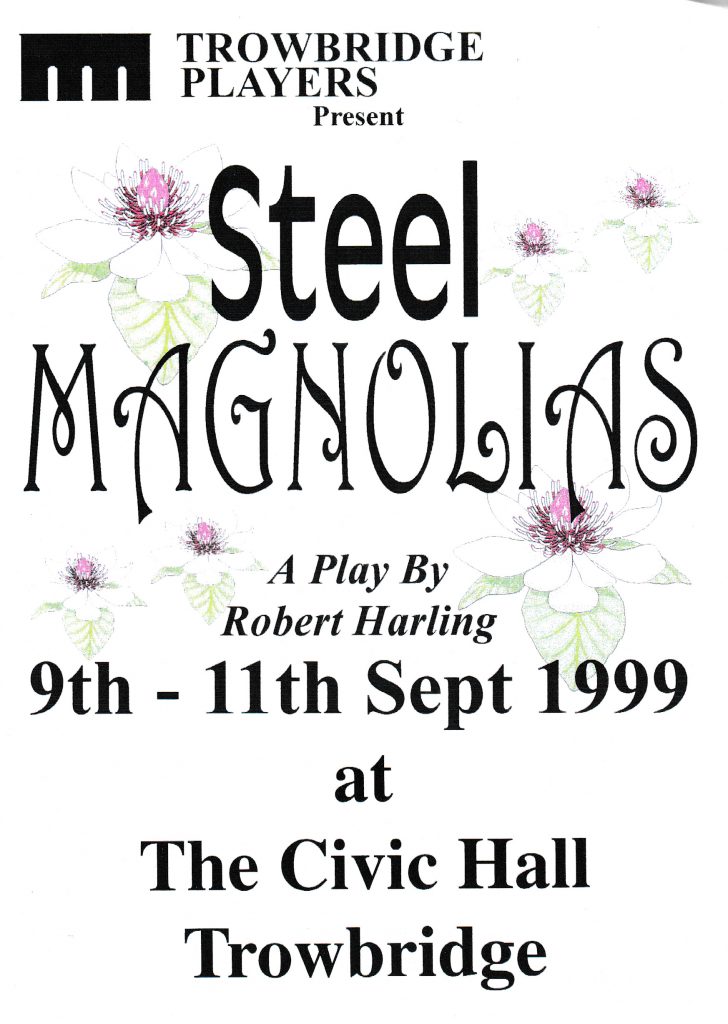 The action is set in Truvy's beauty salon in Chinquapin, Louisiana, where all the ladies who are "anybody" come to have their hair done. Filled with hilarious repartee and not a few acerbic but humorously revealing verbal collisions, the play moves toward tragedy when, in the second act, the spunky Shelby (who is a diabetic) risks pregnancy and forfeits her life. The sudden realization of their mortality draws on the underlying strength and love which give the play, and its characters, the special quality to make them truly touching, funny and marvellously amiable company in good times and bad.
Directed
by
Mary Saunders
Cast
Truvy Jones
Annelle Dupuy-Desoto
Clairee Belcher
Shelby Eatenton-Latcherie
M'Lynn Eatenton
Oiser Boudreaux
D.J.
Sandie Brooks
Lorna Brooks
Stella Greaves
Kate Russell
Angela Giddings
Ann Andrews
Phil Cooper